Courtesy of CNN.com | By Michelle Krupa | Photo by David J. Phillip, AP |Originally Published 02.06.2019 | Posted 02.08.2019
(CNN)Talk about a boycott. New Orleanians furious over the Saints' dashed Super Bowl dreams steered clear of Sunday's broadcast, aiming to deliver a collective snub to the NFL for a critical no-call in the NFC Championship game.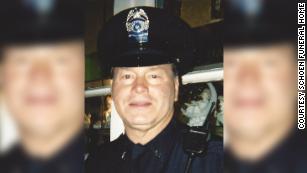 Henry A. Jaume Sr. But one fan went a step further, his loved ones said."Henry A. Jaume, Sr. Age 65, Passed away on Sunday, February 3, 2019 at 1:00 P.M," less than five hours before kickoff, according to his obituary, published online and in The New Orleans Advocate. He was, it states, "determined not to watch Super Bowl LIII."Jaume's well-timed exit stoked pride within the still-grieving Who Dat Nation, which elevated to high art the city's snarky response to its team's controversial playoff loss."Rest in Petty good sir," one supporter tweeted, with a photo of the newspaper obit. "A true hero."
'A great sense of humor and quick wit'
Jaume's absence from Super Bowl viewership mirrored disdain across the New Orleans region, where Super Bowl ratings fell by half compared with a year ago, CNN affiliate WGNO reported, citing Nielsen Media Research. Across the country, viewership for the NFL's title game hit its lowest in a decade.
A US Army veteran who served as a local law enforcement officer, Jaume "was charismatic," his remembrance reads, "with a great sense of humor and quick wit."And on Sunday, his timing apparently was just right."Henry was the life of the party wherever he went," says his obituary of the grandfather of 11 and great-grandfather of six.He loved "Easter Crawfish boils and New Year's eve fireworks," and, of course, "going to the Saints game."